Walnut Creek Sports Chiropractic
Evaluation-based Treatment Plans
When you come in for Walnut Creek sports chiropractic, or to be checked following any kind of sports injury, we will follow a noninvasive evaluation process to include:
Consultation and history
Examination
X-rays, if necessary
Treatment will be focused on providing resources of pain reduction and the elimination of inflammation and swelling. This is usually accomplished through:
Initial rest
Heat or ice
Elevation
Compression
Physiotherapeutic modalities
Specific chiropractic adjusting to restore anatomical balance and physical function.
Stretching protocols, weight lifting, aerobic exercise and nutritional mandates are additionally provided to ensure athletic performance enhancement.
Three World Series Rings: Team Chiropractor for the San Francisco Giants!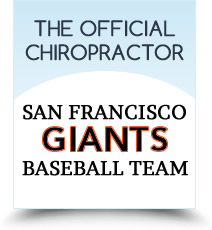 Dr. Gazdar has had the honor of being the official chiropractic team physician to the San Francisco Giants baseball team since 2008. He was chosen because of his many years of athletic expertise in working with the AAA Fresno Grizzlies, as well as many competitive elite professional and amateur athletes in California, including:
Many members of the United States Synchronized Swim Team
The San Francisco Demons football team in the XFL
Skateboarding legend Corey Duffel
Dr. Gazdar has received extensive postgraduate study in the care of the elite and professional athlete, and attained his C.C.S.P. (Certified Chiropractic Sports Physician) degree after a one-year course regimen of diligent focus and mastery.
Quick Chiropractic Follow-up Is Key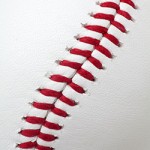 Sports injuries are caused by repetitive low impact movements or high intensity and high magnitude movements such as being tackled in football. These injuries cause damage to the tissues of the body and create imbalances in the musculoskeletal and nervous system.
The sooner treatment is initiated following injury, the sooner the athlete (or weekend warrior) will be back to pain-free participation in activities. Soft tissue healing normally takes about six to eight weeks in the average person. In the elite athlete, however, they can often return to sports-related activity in half the time. This is because they are typically stronger, follow a regimented routine, are highly motivated, used to training and much healthier overall.
Common Injuries Treated by Sports Chiropractors
ACL strain
Ankle sprain
Hamstring pull
Hip bursitis
Low back sprain or strain
Plantar fasciitis
Quadriceps strain
Tennis elbow/elbow strain

Discover how we can provide care for sports chiropractic in Walnut Creek! Contact us at (925) 939-2225 today!