Our Techniques and Services
Chiropractic Care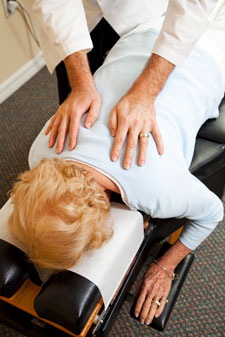 John Muir Chiropractic Center offers the best in high-quality chiropractic techniques and complementary services for either gentle pain relief or health and performance enhancement.
We have a reputation for excellence in choosing the right technique to optimize your health and wellness.
Here are some of our offerings:
Our adjustments are usually preceded as well by three to four minutes of neck and back massage (muscle work) to assist in the relaxation of the spinal muscles. This helps to ensure a smooth and easy treatment!
Excellence in Athletic Protocols
Because he has been the team physician for the San Francisco Giants baseball team since 2008, plus countless other celebrity and professional athletes, Dr. Michael Gazdar has had extensive experience in the field of sports injury and athletic performance. He has been told many times that he has "light hands," and over the years many sports organizations have benefitted from his gentle expertise.
Whether you're an elite professional athlete or a weekend warrior, we will provide you with the tools and know-how to quickly get you back on the playing field!
Adjustments Are Safe and Effective
Our techniques are very gentle, and we always put your comfort first. Adjustments are safe and effective for the entire family, from the tiniest of newborns to those of very advanced age. Whether you're seeking wellness, relief from an on-the-job injury or car accident, or just want your children-to-be and children to have the best start in life, we have the tools to get the job done!
We encourage you to order a copy of Dr. Gazdar's book, Take Your Back to the Future, for more in-depth information on the many techniques available in chiropractic.

We'd love to welcome you to our chiropractic family! Contact us at (925) 939-2225 today.