Personal Injury in Walnut Creek
What Is Personal Injury?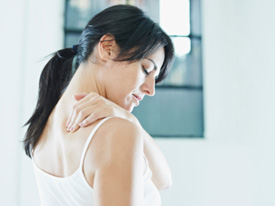 Personal injury is physical injury inflicted on a person's body, as opposed to damage to property.
Here are some of the most common types:
Assaults
Pedestrian accidents
Tripping
Falling
Slipping

Common Symptoms of Personal Injury
There are many degrees and intensities of bodily damage and pain, but here are some of the most common symptoms that are associated with this type of injury:
Dizziness, vertigo
Headaches, migraines
Neck pain and stiffness
Low back pain and stiffness
Sciatica
Visual disturbances
Shoulder, arm, wrist or hand pain
Hip, knee, ankle or foot pain
Immobility or reduced joint range of motion
Experience Counts for Walnut Creek Personal Injury
Dr. Gazdar has had extensive experience in the area of Walnut Creek personal injury for more than 25 years, and works with all ages and manner of trauma. He also works to protect your interests in the following ways:
Submission of timely and professional progress reports to insurance companies
Direct working partnerships with attorneys to assure smooth resolutions
The acceptance of liens
The use of a dedicated billing service directly to the insurance companies, with no out-of-pocket expense for the patient.
Experience counts!

If you've had a personal injury in Walnut Creek, contact us at (925) 939-2225 today and let us help you!